Integrated all-in-one ADS-B, GPS, and Baro
The original remote mount ADS-B transceiver for sUAS
The world's smallest and lightest ADS-B solutions for sUAS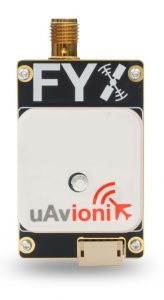 Ping2020i offers an easy to install, all-in-one ADS-B solution, combining the ping2020 with the FYXnav GPS and an integrated baro.  Ping2020i keeps the same small footprint of the original ping2020 adding just 2mm in height and 5 grams of additional weight.  Ping2020 offers turn-key ADS-B out for sUAS at an incredible 25 grams.
Detects commercial aircraft threats on 1090MHz and 978MHz within a 100 statute mile radius in real time

Reports threats from commercial aircraft in a programmable spherical radius

Transmits ADS-B on 978MHz (UAT) 20W nominal

Meets MOPS DO-282B Class A1S

Integrated navigation source (GPS and Baro)
Documentation & Support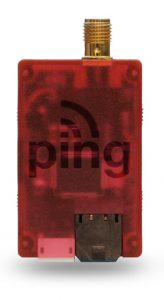 Ping2020 is the world's smallest and lightest full range ADS-B transceiver.  ADS-B helps aircraft operators sense and avoid possible collisions through a constant exchange of real time position data.  ADS-B is mandated by the FAA for all aircraft in the U.S. National Airspace by 2020.   Used now primarily on manned aircraft, uAvionix has miniaturized the equipment to make it usable for small drones.  ping2020 measures 25mm x 39mm x 12mm, which is a fraction of the size of earlier units.  At just 20 grams, ping2020 is ideal for UAS applications to improve safety with minimal impact to capability and performance.  ping2020 detects ADS-B aircraft within a 100 statute mile radius in real time, dramatically improving drone operator awareness of threats in the area including aircraft beyond line of sight.
Detects commercial aircraft threats on 1090MHz and 978MHz within a 100 statute mile radius in real time

Reports threats from commercial aircraft in a programmable spherical radius

Transmits ADS-B on 978MHz (UAT) 20W nominal

Meets MOPS DO-282B Class A1S

Navigation Source (GPS and Baro) FYXnav-B option

GDL90 combined UAT and 1090ES traffic reports
Documentation & Support
The world's smallest ADS-B solutions

FYXnav-B position source, ping2020, and ping2020i shown with SD card for scale