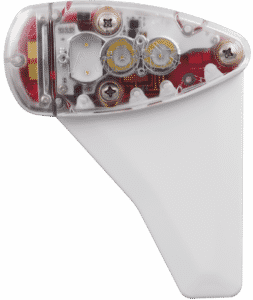 skyBeacon: turning base to final
Most of the turbulence is behind us and we are lining up to shoot the approach.
What is the status of the skyBeacon certification?
FCC approval and FAA transmit licenses are approved.  Environmental and performance testing is completed and skyBeacon has exceeded all required standards.
When does uAvionix expect to complete the certification?
We will file our TSO by the end of June.
We are on the final stretch having achieved numerous major milestones in the skyBeacon certification process. Specifically, skyBeacon has seen rigorous environmental and performance testing, exceeding required standards and ensuring compatibility with a wide variety of aircraft. We've worked with the FAA to gain a groundbreaking approval for integrating the modern microelectronics necessary to make skyBeacon a reality. Despite these successes, we haven't yet crossed the finish line. Over the last several months we've quadrupled our team, devoting significant resources to quickly complete the skyBeacon TSO.
We are humbled by the response and continued support of our customers who have partnered with us to help shape a unique vision of aviation.
We hope to see each and every one of you at AirVenture. We will either bring skyBeacon to sell and install on your aircraft, or a dunk tank for our certification lead.
Thank you for your support and interest in skyBeacon,
The uAvionix Team
My wingtips don't work with skyBeacon. What are my options?
Ryan Reed
2019-01-29T15:18:34-06:00
If your wingtips or lighting configuration are not supported by the skyBeacon you have a few options…
Fairings:
The port (left) 301 fairing is now available. Please note the following list assumes the factory wingtip configuration.
This adapter left-hand (port) (UAV-1002301-001) allows installation of the skyBeacon TSO on the following Cessna aircraft:
Cessna aircraft
150L, 150M
152
175C
180G, 180H
182F, 182G, 182H, 182J, 182K, 182L, 182M, 182N
185, 185A, 185B, 185C, 185D, 185E, A185F
P206E, U206E
The port (left) 302 fairing will begin shipping early 2019.
This adapter (UAV-1002302-001) allows installation of the skyBeacon TSO on the following Cessna aircraft:
Cessna aircraft
172L, 172M, 172N, 172P, 172Q, 172R, 172S
172RG
177B, 177RG
180J, 180K
182P, 182Q, 182R, 182S, 182T, R182, T182, TR182
185, 185A, 185B, 185C, 185D, 185E, A185F
U206F, U206G
TU206F, TU206G
tailBeacon:
The tailBeacon ADS-B out solution is now available for Experimental aircraft.  A TSO version is also planned for release.  The tailBeacon is a direct replacement for the common rear position light.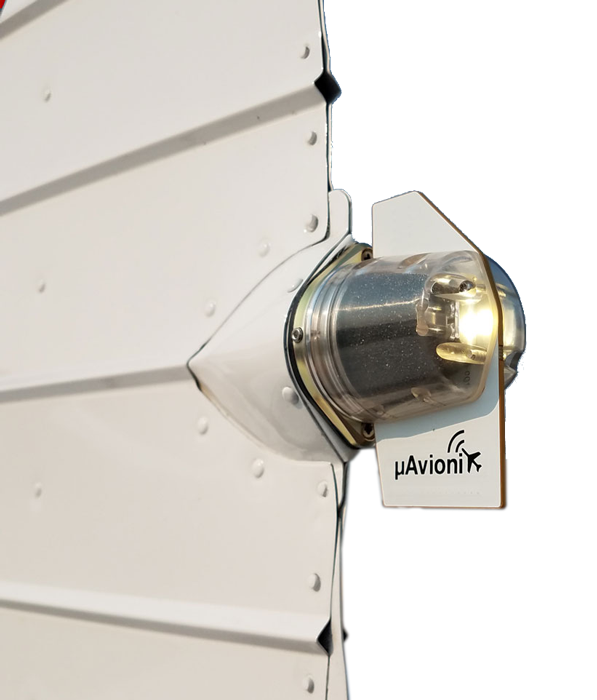 Install alternate wingtips:
There are several wingtip manufacturers offering Cessna and Piper wingtips to improve performance and support new lighting configurations.  In many cases, new wingtips can lower your stall speed and add tangible performance improvements.  One such manufacturer is Stene Aviation.