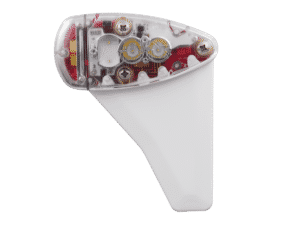 Please review the skyBeacon frequently asked questions prior to submitting a support ticket or placing a phone call.  
How does skyBeacon install?
Ryan Reed
2018-09-27T15:09:44+00:00
skyBeacon is designed to be a direct replacement for the common navigation light or nav/strobe found on many aircraft.  skyBeacon has the form factor and installation characteristics of a traditional Grimes style teardrop shaped wingtip navigation light.
It is recommended that you download the skyBeacon installation and user instructions and carefully check the installation template with the aircraft prior to purchase ensuring that the skyBeacon will fit your aircraft.
The installation manual is available here:
The installation mounting template is available here: